The next time you need AC repair in Miami, FL, make sure to contact our experts at Flow-Tech Air Conditioning. Since 1990, we have been offering AC maintenance and repairs options for homeowners and business owners alike. With the variety of parts stocked in our trucks, many of the repairs can even be completed on that initial visit.
Regular preventative maintenance is the best way to ensure trouble-free operation and peak performance from your air conditioning system. Maintenance prolongs the life of your air conditioning unit, increases efficiency, and may prevent expensive repairs. By becoming a Comfort Club member, you will maintain peak performance from your system. Being a Comfort Club member not only entitles you to:
two (2) maintenance visits
priority scheduling
30-day no clog guarantee
waived diagnostic fees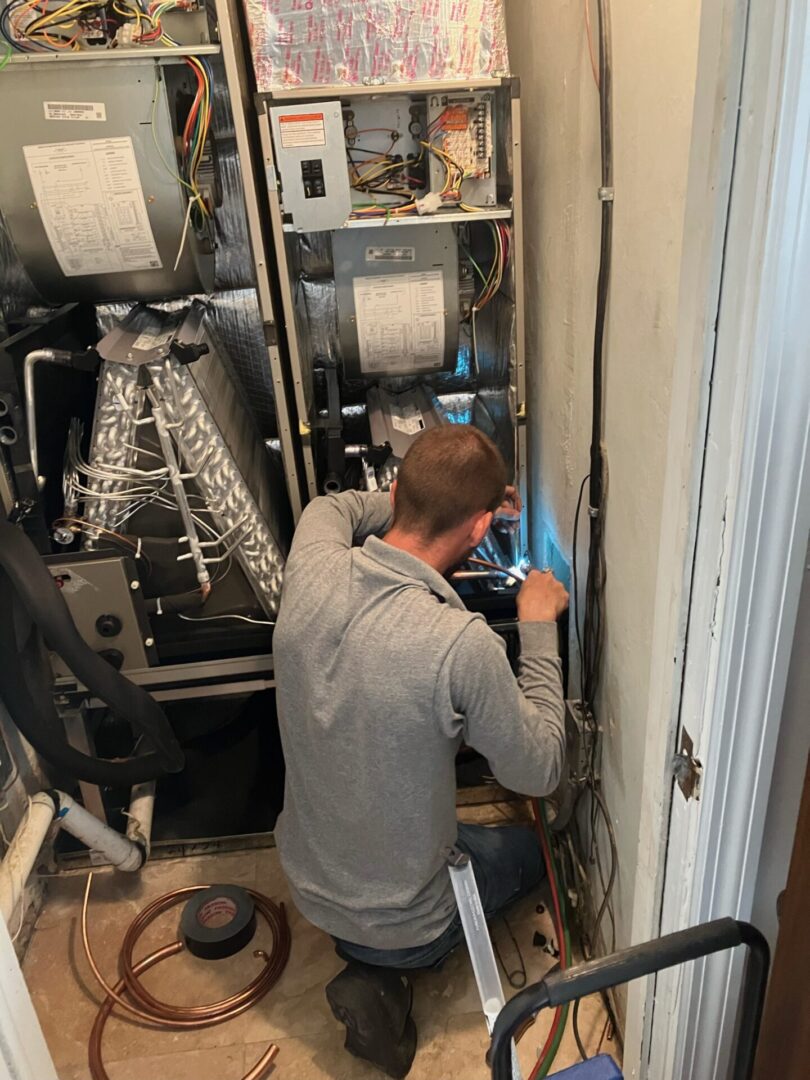 Air conditioning repair can be a complex process requiring intimate knowledge of the construction of your air conditioning unit. To keep your air conditioning system working as reliably as possible, it must be regularly maintained. Also, any worn or damaged parts need to be replaced by a professional as soon as possible.
As per the energy saver information provided on http://www.energy.gov, an air conditioner requires regular maintenance for the unit to function effectively and efficiently throughout its years of service. Neglecting necessary maintenance ensures a steady decline in air conditioning performance while energy use steadily increases.
Air Filters: The most important maintenance task that will ensure the efficiency of your air conditioner is to routinely replace or clean its filters. Clogged, dirty filters reduce the amount of airflow and significantly reduce a system's efficiency. In addition, when airflow is obstructed, air can bypass the filter and deposit dirt directly into the evaporator coil and impair the coil's heat-absorbing capacity. Replacing a dirty, clogged filter with a clean one can lower your air conditioner's energy consumption by 5% to 15%.
Air Conditioner Coils: The air conditioner's evaporator coil and condenser coil collect dirt over their months and years of service. A clean filter prevents the evaporator coil from soiling quickly. In time, however, the evaporator coil will still collect dirt. This dirt reduces airflow and insulates the coil, reducing its ability to absorb heat. To avoid this problem, check your evaporator coil every year and clean it as necessary. Outdoor condenser coils can also become very dirty if the outdoor environment is dusty or if there is foliage nearby.
Condensate Drains: Clogged drain channels prevent a unit from reducing humidity, and the resulting excess moisture may discolor walls or carpet. They also shut off the unit at the overflow safety switch leaving you without AC or cause water leaks that may damage floors.
Signing up for preventative maintenance with us will keep you informed as to what is needed to maintain your AC system working at it's best. Call us for more information and details.
Stay Cool With Flow-Tech Air
If you've ever felt Florida heat and humidity for yourself, you'll know that a working air conditioning system is essential in Miami. Fully-functioning air conditioning in your home or workplace is necessary to avoid overheating and heat exhaustion. Flow-Tech technicians use over 20 years of industry experience to provide fast and reliable air conditioning service in most of Miami-Dade County. Our friendly and knowledgeable technicians have experience with all types of AC units, including AC Systems with all the new and advanced technology, and will strive to ensure everyone stays as cool and comfortable as possible in their home or commercial property. If you're looking for reliable and affordable AC service in Miami, FL, it's time to get in touch!
Why Might My AC Need Repair?
Your AC system may need repair for a number of reasons. Your unit just may be reaching the end of its lifespan.
As machines get older, the parts inside them begin to wear and become less efficient. Over time, this can cause the parts to break, meaning that you'll eventually require a repair of your unit. At Flow-Tech Air Conditioning, we'll get your system back up and running again with first-rate HVAC repair in Miami.

Climate may affect the stability of an AC unit. Miami is a city known for its combination of fierce heat and high humidity.
Whatever the reason you require AC repair, Flow-Tech Air Conditioning is ready to help restore your AC unit to working condition again promptly.
Services We Offer
Flow-Tech Air Conditioning is proud to offer a range of AC repair, replacement, and service options for our clients. No matter the size or scale of your task, our experts have you covered.
We use only the highest quality parts. We also have wide-ranging experience in dealing with all types of AC units from a range of manufacturers, meaning that we are perfectly suited to service your unit. Our team is also able to quickly diagnose a range of common issues with most types of AC units.
Not only do we service residential properties, but if you're looking for a local commercial HVAC repair in Miami, Flow-Tech is here for you up to 20 tons.
Our service is designed to keep your AC unit working as reliably as possible. In the Miami heat, having reliable air conditioning is essential! You can rest assured that our parts repair and replacement service is truly dependable.
AC Technicians You Can Trust
At Flow-Tech Air Conditioning, we pride ourselves on providing high-quality air conditioner replacement in Miami that is both affordable and built to last. Protection against the fierce Florida heat and humidity is paramount – which is exactly the type of protection we help provide.
We offer the whole suite of services necessary to keep your AC system running smoothly. This ranges from initial diagnostics and problem-solving to regular maintenance and replacing or repairing parts as necessary. This is all done with exceptional attention to detail and unparalleled customer service.
All of our new AC installations in Miami, FL, are built to work efficiently and smoothly for many years to come. Our quality of service is second to none, and our prices are affordable for all types of budgets.
Contact Us
If you are looking for a trusted HVAC contractor in Miami to repair, replace, or provide general servicing or maintenance for your AC system, Flow-Tech Air Conditioning has you covered. Call us today to schedule a free estimate or to learn more about our AC repair services!