Commercial HVAC in Miami
Flow-Tech Air Conditioning offers a range of AC maintenance, repair, and replacement services for businesses with AC units up to 20 tons throughout Miami. As a business owner, you want your employees and customers to be cool and comfortable. If you are looking for the kind of commercial HVAC Miami businesses depend on, you've come to the right source. Our technicians offer a wide range of experience, including:

Heating, cooling, and ventilation services.

Air quality purification system installation.

Preventative Maintenace.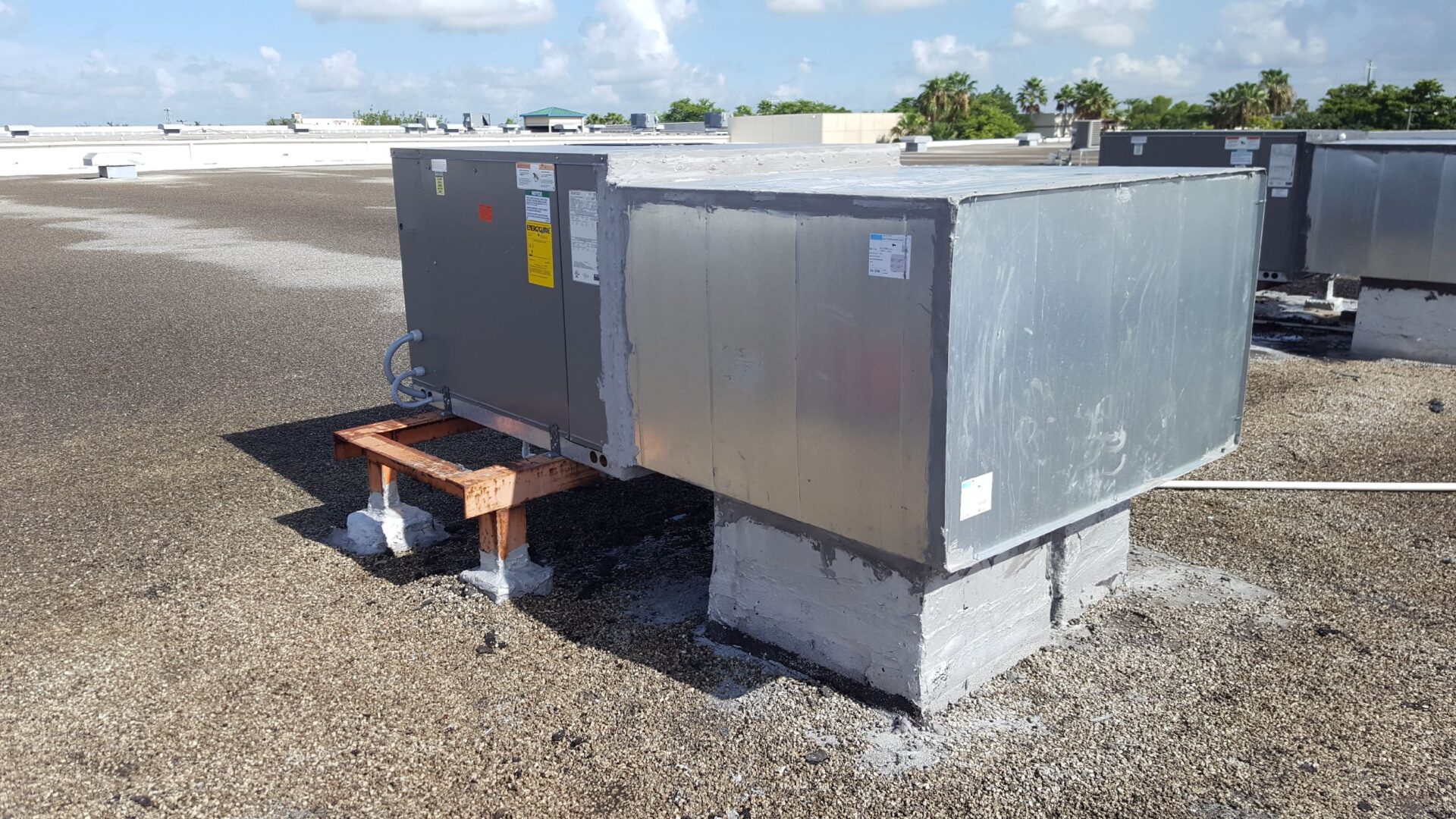 You can't afford for your commercial air conditioning unit to break down when you need it most! We work hard to provide same-day repair service in the Miami, FL, area. Call us today to schedule a free estimate on your commercial HVAC replacement.
We Offer Customized Maintenance Contracts
One of the best ways to ensure your company always has comfortable air is by keeping your commercial HVAC system well-maintained. We offer monthly, bi-monthly, and quarterly service agreements to keep your system running efficiently. We are licensed and insured so we meet all the requirements your landlord may require.
Our professionally trained technicians will check your commercial air conditioning and heating to ensure there are no problems or issues preventing your system from providing comfortable air. Make sure your commercial HVAC is working properly by contacting Flow-Tech Air Conditioning today.
Repair Services We Offer
In Miami, our commercial HVAC services are designed to keep you, your employees, and your customers cool in the face of sweltering heat and humidity. With prices available to suit every budget, we are proud to be the local commercial HVAC repair specialists of choice for the Miami business community. Our services are varied and relate to every aspect necessary to keep your commercial HVAC system operating at peak efficiency. This can mean regular servicing or the replacement of parts (such as compressors, belts, and motors) which in many cases, can prevent you from needing to invest in an expensive new AC system. Our service selection is tailored specifically to the needs of our clients and their AC systems. No matter what make or model you have, we have you covered. Contact Flow-Tech Air Conditioning today if you would like to learn more about our extensive AC repair solutions.
Keeping Your Company Cool
We ensure a reliable commercial HVAC Miami businesses can depend on. Miami, and Florida in general, is known for its intense heat and humidity. That means in Miami, commercial HVAC solutions are not just an option but essential.
At Flow-Tech Air Conditioning, we have the skills and experience to properly service, repair and maintain all commercial HVAC systems. We understand how important your HVAC system is, which is why we always work quickly and efficiently to avoid disruption to your daily business operations. We strive to ensure your customers and your employees won't be interrupted, and you can get back to business quickly!
What truly makes us the local commercial HVAC repair specialists of choice for Miami businesses is that we always put your needs first. We begin by learning about your HVAC system and its history of maintenance before deciding the best course of action. If it still has plenty of life left in it, we can perform the ongoing repairs required to keep it running. However, if it has reached the end of its life, we can install an affordable replacement.
Contact Us
If you are looking for Commercial Air Conditioning Installation, Maintenance or Repair in South Miami business' can trust, contact us to find out more! Our team is always happy to discuss our range of services. (305) 264-5051